Premium Quality Solar Panels Supplier in Dubai, UAE.
Our solar panels, manufactured by Amerisolar, are of advanced performance and high module conversion efficiency up to 18.04% through innovative five busbar cell technology. They have low degradation and excellent performance under high temperature and low light conditions.
They are manufactured with the robust aluminium frame, which ensures the modules to withstand wind loads up to 2400Pa and snow loads up to 5400Pa. They have high reliability against extreme environmental conditions. They have passed salt mist, ammonia and hail tests and obtained compliance certificates of all relevant IEC standard codes. They are manufactured with high resistance to Potential Induced Degradation (PID). They have achieved a positive power tolerance of 0 ~ +3 %.
We offer a special limited warranty of 12 years for 91.2% of the nominal power output, and 30 years for 80.6% of the nominal power output.
All our solar panels are waterproof, fireproof, salt and mist resistance. They carry the Certificates, IEC, UL, ETL, MCS, JET, TUV, CSTB, KEMCO, FSEC, ISO, CE, and OHSAS. They are Approved by DEWA for on-grid solar power systems.
SOLAR PANELS & ON-GRID INVERTERS
Presenting the wide range of quality DEWA approved products in UAE.
Official Agent for Amerisolar
Official Agent for Amerisolar

On-Grid Solar Inverters
The on-grid inverters, manufactured by ABB, offers a broad line of residential inverters that can meet the needs of modern homes. The portfolio includes single-phase and small three-phase string inverters as well as energy storage solutions that make the most of your solar system. ABB has one of the widest portfolios of solar inverters ranging from single- and three-phase string inverters up to megawatt-sized central inverters.
The on-grid inverters are of high quality and superior performance with advanced features. The isolation level is transformer-less. CE marking. Safety and EMC standards are; IEC/EN 62109-1, IEC/EN 62109-2, EN 61000-6-2, EN 61000-6-3, EN 61000-3-11, EN 61000-3-12, CEI 0-21, CEI 0-16, DIN V VDE V 0126-1-1, VDE-AR-N 4105, G59/3,
Grid standard; EN 50438 (not for all national appendices), RD 1699, RD 413, RD 661, P.O. 12.3, AS 4777, BDEW, NRS-097-2-1, MEA, PEA, IEC 61727, IEC 60068, IEC 61683, VFR-2014, IEC 62116.
ABB Catalogue for String Inverters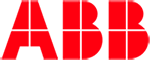 Send us an enquiry using the form below with your requirements & our sales or technical team will get in touch with you shortly.